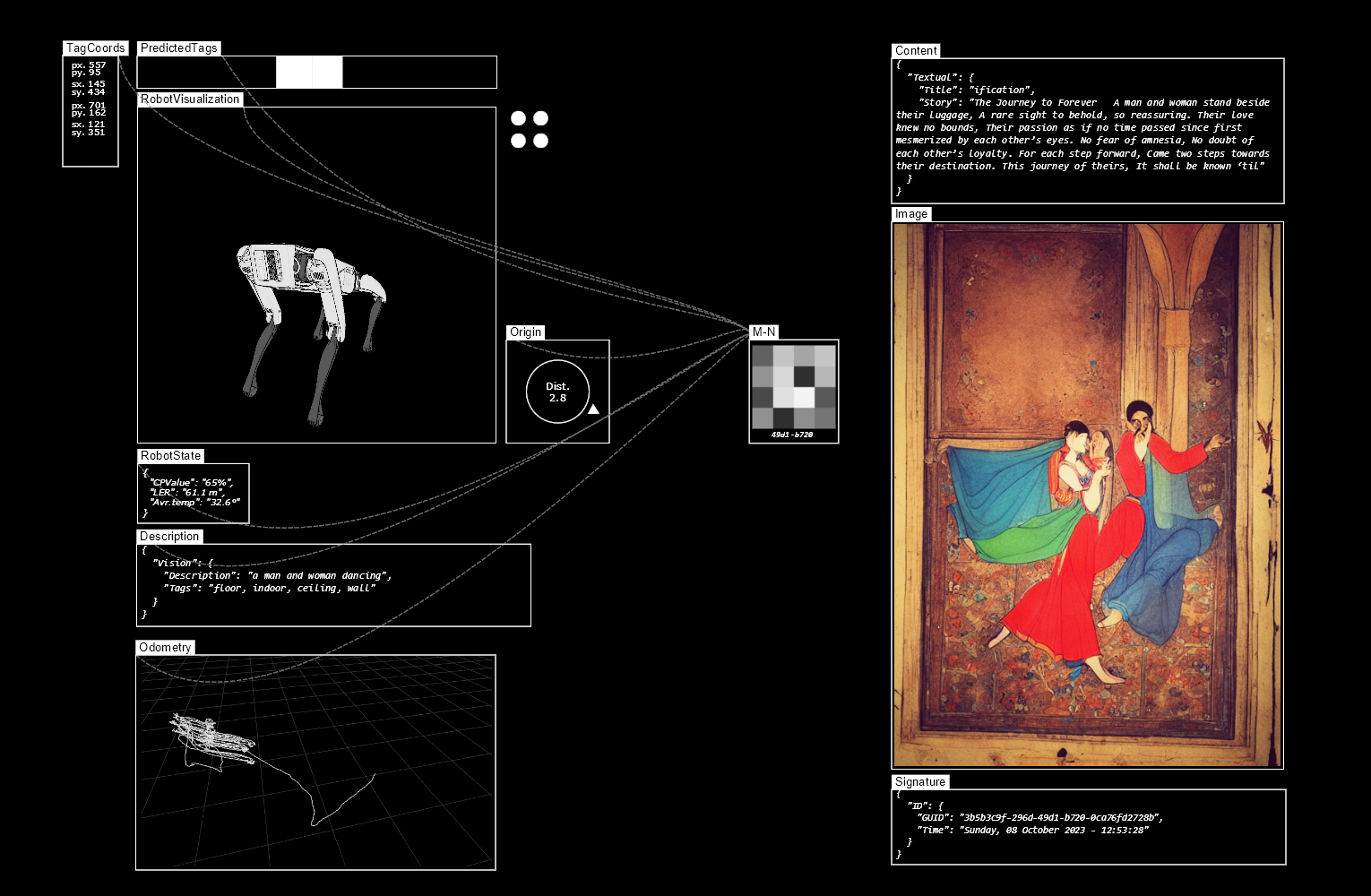 Vanishing Mediator
A fourleged robot (Spot), three AI engines and Book!
More details coming soon at the FestivalX
Remember, when you arrive there, at first they place a mirror in front of you.
They will suggest what you see in the mirror is a computer-generated image. You must believe them.
Only then you'll hear the truth!
Behold the vanishing mediator.
A robotic sprite that traverses the realm between two minds.
In a dance with shadows, it weaves a tapestry of wonder.
A storyteller of illusions, where truth and fantasy entwined.